Animal export regulations are different from one country to another. Sweden has been a rabies free country and that makes things easier for us. However, some countries are establishing strict rules for import to their territories.
For this reason, we always make sure we or our customers have fulfilled the country's check-list prior to travel. Our key to success, is keeping our agents and database constantly updated to handle changing rules and airlines policies.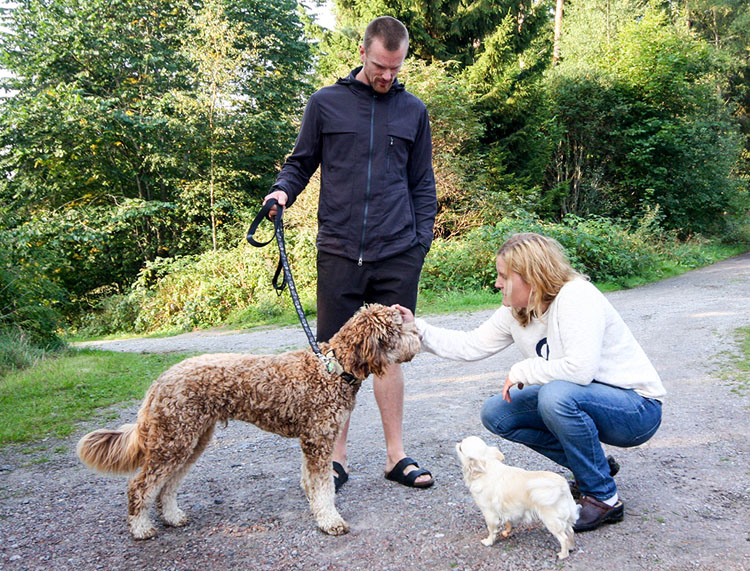 Express Airport-To-Airport Transport
It is our basic package and includes our consultancy, export documents verification, airline booking and airwaybill issuing. The customer chooses to accomplish all the paper work himself. We fix the flight routing and schedule according to our trusted connections and customer's preferences. We can also provide you a crate for your travelling pet.
What you need to bring with you to the airport?
Originals of the import documents which are applicable to your destination country.
Blanket, and in case we are not providing you the crate, you need to bring your own airlines approved cage and deep metal bowl with ice on it.
A quantity of your pet's food that should last for three days. A little extra needed, just in case there should be any delays.
What you need to do before meeting us at the airport?
Feed your pet. If you have an adult pet it's best to not feed at least six hours before travel.
If your pet is a dog, give him/her plenty of exercise to help him/her prepare for the travel.
Make sure you e-mail to us in advance copies of all documents that should travel with the pet.
A health certificate that is less than 7 days old.
Meeting place Arlanda: Meet up with us in Arlanda Cargo City at Cargo center or Spirit depending on what airline your pet is traveling with.
Door-To-Airport Transport
In addition to the package presented above, we pick up your pet at residence one or two days prior to departure. The pet will be boarded in our premises and taken care of. It is very common that our clients ask for this service when we need to do the veterinary health check ourselves one day before travel.
Here are some prices for pickup. For other locations use our contact form.
Pickup at residence within Stockholm
Pickup at residence in Göteborg
Pickup at residence in Västerås
Pickup at residence in Malmö
Pickup at residence in Gävle

1000   SEK
10500 SEK
2500 SEK
14000 SEK
2800 SEK
Door-To-Door Transport
We arrange customs clearance and the delivery of your pet upon arrival to the country of destination. Thanks to the trusted network of partners and pet shipping companies we have developed, we are able to provide you a door to door overseas transport. Due to the nature of this service, we would recommend you to contact us 3-4 weeks prior to departure so we can arrange the best itinerary.
Pet Companion
ScandiPet offers you the option that one of our experienced agents travels with your pet, (preferably a small size dog, cat or a puppy) all the way long to the destination airport along with doing the customs clearance. It is recommended when your pet needs special care due to age or other factors. DUE TO CORONA WE ARE NOT ABLE TO OFFER THIS SERVICE NOW.
We can also drive your pet to your residence in many European countries. We do this frequently within Scandinavia and we have partners that help us with transports to the United Kingdom monthly.